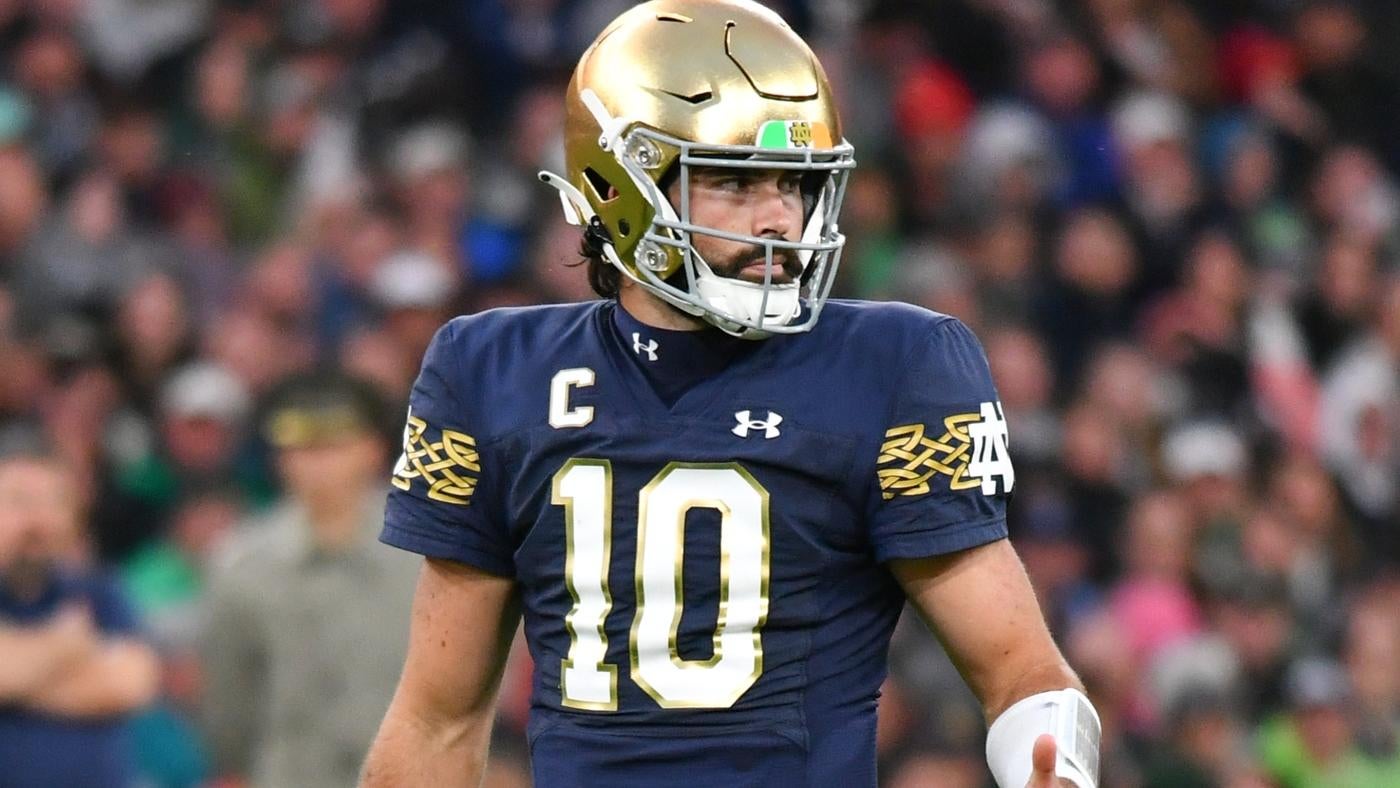 Change is coming to the College Football Playoff in a big way next season. The postseason tournament will grow from four teams to 12, though the format may undergo some changes before kickoff of the 2023-24 campaign.
As of now, the 12 teams in the bracket will include the six highest-rated conference champions, according to the CFP Rankings, and the next six highest-ranked. The top four conference champions will get byes into the quarterfinals.
There is a legitimate chance that format will be adjusted to account for the demise of the Pac-12. That could result in something as simple as guaranteeing playoff spots for only the top five conference champions (with seven at-large bids) or something more drastic, such as doing away with automatic qualifiers entirely.
The first round of the expanded playoff will be played at the home sites of the higher-ranked team in each matchup (or a site of the higher-ranked team's choosing). For example, if Purdue was to host a first-round game (a guy can dream, right?), the Boilermakers could choose to host at Ross-Ade Stadium or perhaps Lucas Oil Stadium in Indianapolis.
In the spirit of looking ahead — starting this week through the conclusion of the season — I will also be projecting the 12-team CFP bracket based on my projected conference champions and the current rankings for at-large teams. As the CFP Rankings will not be released until Halloween, the AP Top 25 will serve as the barometer for at-large teams at this juncture.
In this week's projection, the top four conference champions also happen to be the top four teams in the rankings. That has not always been the case in prior seasons.
With the four teams that receive byes being conference champions, in some seasons, teams outside the top four in the rankings could receive byes. It also means that, until Notre Dame joins a conference, it cannot be seeded higher than fifth in the CFP Rankings.
Let's take a look at how the 12-team playoff would look through two full weeks of the 2023 season.
(9) Notre Dame at (8) Washington
Winner advances to play (1) Georgia*
(12) Tulane* at (5) USC*
Winner advances to play (4) Texas*
(11) Tennessee at (6) Ohio State
Winner advances to play (3) Florida State*
(10) Alabama at (7) Penn State
Winner advances to play (2) Michigan*
* Projected conference champions