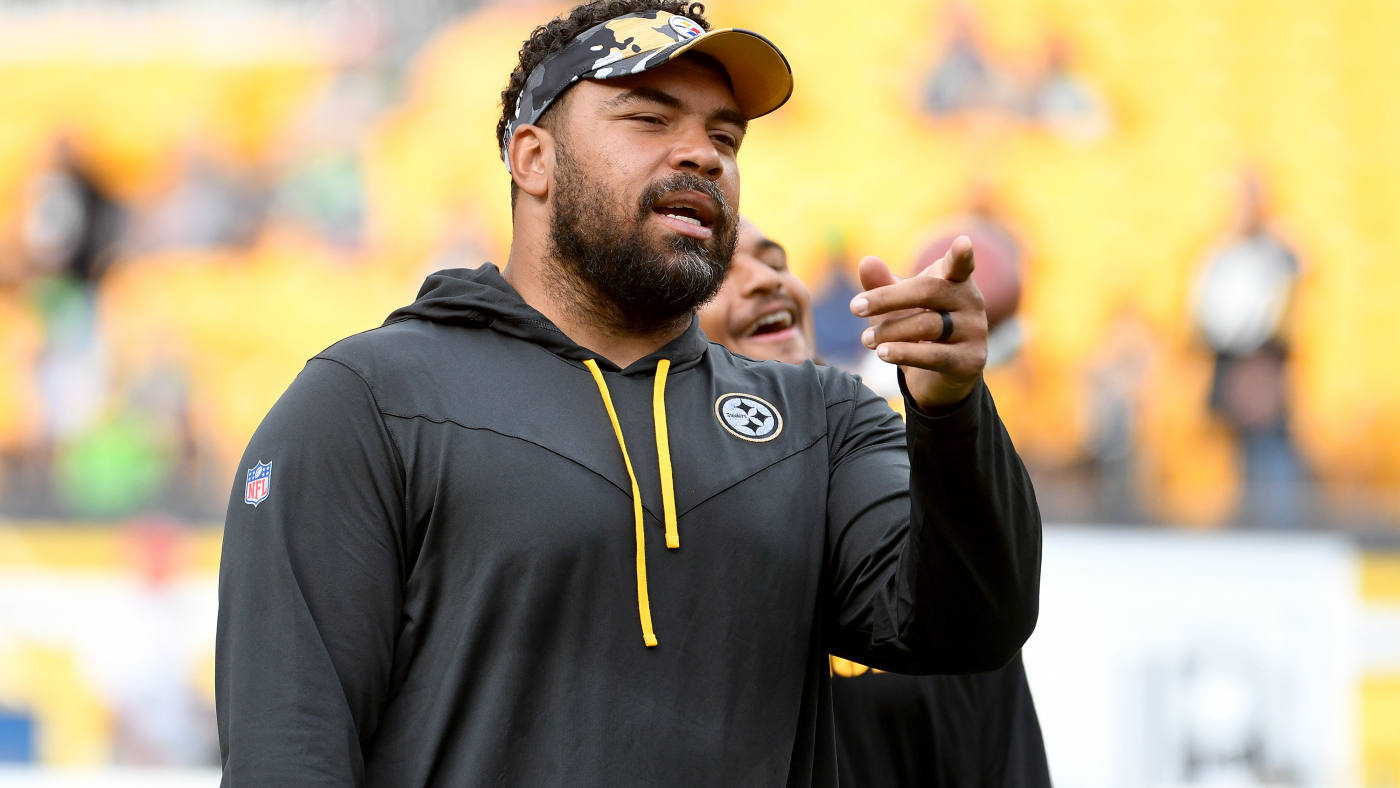 The NFL season has already claimed its first injury victims and that will make an impact on rosters across the league. 
Some of the notable names added to Injured Reserve lists this week include Steelers defensive lineman Cam Heyward, Seahawks offensive tackle Abe Lucas, Browns offensive tackle Jack Conklin, Ravens running back J.K. Dobbins, Rams wide receiver Cooper Kupp and of course Jets quarterback Aaron Rodgers. 
With that in mind, here is a look at the most pressing positional needs for every NFL team:
AFC
Bengals: Offensive guard
Cincinnati does not have a dire need in any particular spot as the starting lineup is well-positioned. The franchise has invested significant resources into the offensive line over the past two offseasons but still have positions to fill before Joe Burrow can feel secure. Jonah Williams is a relative unknown at the right tackle position. Alex Cappa and Ted Karras played well last season but the team needs to identify some long-term building blocks. Cordell Volson is slated to start at left guard.
Safety is another position to consider because Dax Hill has not had extended playing time to this point.
Bills: Linebacker
There are not any fatal flaws that stand out as Buffalo answered a few of its most pressing needs in the draft by taking Utah tight end Dalton Kincaid and Florida offensive guard O'Cyrus Torrence. However, they did not aggressively look to replace Tremaine Edmunds after he departed in free agency. They have some options on the roster but none have risen to the occasion yet. 
Broncos: Defensive line
Dre'Mont Jones left Denver in free agency. The Broncos are left with some overperforming players at the position and one has to wonder if that is sustainable moving forward. Mike Purcell is one of the key contributors at 32 years old. Length and depth were integral in head coach Sean Payton's time with the Saints and that will be challenged early in his time with Denver.
Wide receiver should be improved with the return of Jerry Jeudy. 
If able to stay healthy, the linebackers should not be a huge concern for Cleveland. The problem is that Jeremiah Owusu-Koramoah, Tony Fields II, Sione Takitaki and Anthony Walker Jr. have all dealt with injuries in recent years. They have already lost Jacob Phillips and Jordan Kunaszyk for at least a period of time with injuries. Phillips was lost for the year. The unit should benefit greatly from having an improved interior defensive line in front of them. 
Chargers: Defensive tackle
Los Angeles has added players at the position in recent offseasons but it has not produced the results it had hoped. Morgan Fox, Sebastian Joseph-Day and Austin Johnson need to be the best versions of themselves. There are similarities between rookie Scott Matlock and Fox as well.
The secondary may also be a concern but they need to play someone other than Miami before that becomes apparent. 
Chiefs: Defensive tackle
Kansas City looked lost at wide receiver in their opening loss, but ultimately it's defensive tackle that is most pressing. They lost some of their interior defensive line depth in free agency, and that essentially leaves the Chiefs with Chris Jones, who has been holding out for a new contract. Jones has been fantastic for the defending Super Bowl champions, but the Chiefs need to keep loading up on the defensive front to withstand some of these grueling AFC battles. They took Texas' Keondre Coburn in the later rounds of the NFL Draft and traded for Neil Farrell Jr. but it may not answer their needs for the upcoming season.
The collection of skill talent will be worth discussing if they do not improve upon Travis Kelce's return.
Colts: Secondary
The secondary was a cause for concern in the Week 1 loss to Jacksonville. Trevor Lawrence completed 75% of his passes. The Indianapolis defense accounted for eight missed tackles, according to TruMedia. 
Running back is also an issue but that was difficult to predict given the situation with Jonathan Taylor.
Dolphins: Offensive guard
Tight end is the position most bereft of talent on the roster but offensive guard will have a bigger impact on the season. Free agent addition Isaiah Wynn has moved to left guard, which is a relative unknown at this level. Offensive tackle play was much improved last season, and Connor Williams was fantastic at center in his first season after signing in free agency. Miami's offensive guard play was not up to expectations and the season relies upon Tua Tagovailoa's health.
Linebacker play was underwhelming in Week 1 but they have the talent to rebound. 
Jaguars: Defensive tackle
Week 1 leads me to believe that the offensive line may be a bigger issue but only time will tell. For now, defensive tackle has the lowest ceiling on the roster. They need consistent play from that group because the rest of the roster is ready to compete in that division.
Jacksonville has made ample investment into the cornerback position in recent years. The Jaguars signed free agents Darious Williams and Shaq Griffin, in addition to spending a first-round selection on C.J. Henderson and a second-round selection on Tyson Campbell, who remains a building block at the position moving forward. The Jaguars need more from that group, especially after releasing Griffin. They took three late-round flyers on the position and the group as a whole looked good in Week 1.
Jets: Offensive tackle
The biggest issue may be quarterback following the injury to Aaron Rodgers. While Zach Wilson's performance did not exactly inspire confidence, they will probably give him a game or two to lose trust. Left tackle Duane Brown recently turned 38 and Mekhi Becton was flipped to the right side. It is reasonable to wonder if either is a viable solution for the duration of the season. General manager Joe Douglas has built a roster that has few limitations but offensive tackle is one of them. 
Patriots: Offensive tackle
New England was slated to start Trent Brown — who has played six of his eight seasons at right tackle — on the left side and 34-year-old Riley Reiff on the right side. The position was already viewed as a concern, then it was learned that Reiff will miss at least the first four games on the injured reserve. Calvin Anderson started at right tackle after three seasons with the Broncos. It was not an overwhelming performance. The team could theoretically move starting guard Michael Onwenu to right tackle, which he played the better part of four games as a rookie in 2021, in a pinch, but he is also dealing with injury.
Raiders: Defensive tackle
There are glaring weaknesses on both sides of the ball, including defensive tackle and cornerback. Depth at edge rusher gets thinner if Chandler Jones does not make an appearance.  
Las Vegas addressed essentially every position other than the offensive line during the draft. It is a big area of concern as Jimmy Garoppolo settles in as the starter. Greg Van Roten looks like a quality addition but is that a viable long-term solution. The Raiders have a wealth of weapons in the pass game but Garoppolo may not have the time to distribute the football. 
Ravens: Running back
The injury to J.K. Dobbins has forced Baltimore's hands at the running back position. They are essentially left with Justice Hill, Gus Edwards and Melvin Gordon. Will one of them step up and shoulder the weight of carrying the team's run game? It is an all too familiar position for Baltimore. 
The young edge rushers stepped up against the Texans.
Linebacker has been and still is an issue for the always consistent AFC franchise. Cole Holcomb is a high-volume tackler and Elandon Roberts has been a reliable performer during a portion of New England's run. It is not a high ceiling group but the Steelers defensive line is one of the best in the league. They will keep some of those blockers off the second-level talent.
Cam Heyward was added to the Injured Reserve so that means he will be out for the next four weeks. They are well-positioned to account for his loss as rookie Keeanu Benton was promising in his debut. Montravius Adams and Larry Ogunjobi have experience at this level. 
The offense as a whole was really disappointing, particularly the offensive line.
Texans: Defensive tackle
If you squint, Houston has a viable contributor at nearly every position but the defensive line is the most pressing need even after adding Will Anderson Jr. at No. 3 overall. They lacked true difference-makers who can impact the opposing quarterback and hold up at the point of attack last season. Demeco Ryans' starting unit is not bad but it lacks depth and that is one area where teams want options to rotate players in and out.
The interior offensive line also really struggled in the opener.
From an individual position standpoint, head coach Mike Vrabel has a big need at the position he played in the NFL. The average fan would have a hard time naming any linebacker on their roster. Fortunately, the defensive line is a strength so that should free up some of those linebackers. 
The offensive line remains a work in progress as well. They did get valuable contributions from newcomers Peter Skoronski, Chris Hubbard and Daniel Brunskill, however.
NFC
49ers: Interior offensive line
San Francisco is giving Colton McKivitz a chance at right tackle following the departure of Mike McGlinchey in free agency; that could prove to be a big need for the 49ers. It is magnified by the lack of confidence in the interior offensive line, however. Spencer Burford had some success as a rookie but they will be relying on him heavily this season. The offensive scheme does relieve some of the pressure.
Bears: Interior offensive line
Where does one begin discussing the offense? They have struggled mightily. The interior offensive line could be solid but it could also be really bad. The floor is much lower than the ceiling is high. Depth is a bigger concern. 
Edge rusher had been a huge need but they made good free agent signings in Yannick Ngakoue and DeMarcus Walker. The starting defensive tackles are not consistent success stories but they have a few promising youngsters behind them.  
Buccaneers: Interior offensive line
The defense has big names and proven veterans. Most of them are free agents after the season. Tampa Bay's offensive line is a mystery. Its most proven asset, Tristan Wirfs, is transitioning from right tackle to the left, but he looked great in the opener. The new right tackle, Luke Goedeke, played left guard last season, but also looked solid. Right guard Cody Mauch made his first appearance. It may work out fine but it is a lot of moving pieces in front of first-year quarterback starter Baker Mayfield.
Spin a wheel and state your case for the defensive position it lands on with the Cardinals. Their defense features a lot of names who would stump the average fan. The Cardinals need help on the exterior and interior of the defensive line. The Cardinals lost J.J. Watt to retirement but Zach Allen also departed in free agency. First-year head coach Jonathan Gannon comes from a situation where he had a wealth of options along the defensive front. Cornerback is another area of need and the offensive line was in shambles Week 1.
Washington selected Mississippi State cornerback Emmanuel Forbes in the first round, so that opened the door for the team to explore other positions as the draft progressed. With a young quarterback expected to start this season, it is important for the Commanders to find a reliable outlet at tight end for Sam Howell. Tight ends accounted for 45 receptions and less than 500 yards last season. Logan Thomas is the most reliable of the bunch but even he has dealt with injury.
Cowboys: Defensive tackle
The Cowboys looked awesome in Week 1. If forced to pick one position based on Week 1, it would have to be running back but it may be too early for that claim.
Dallas' starting unit was fortified this offseason so one has to split hairs just to find a reasonable choice for the team's most pressing need. The Cowboys have players to fill essential roles but play has not been consistent, which is why they drafted Michigan's Mazi Smith in the first round. With some young talent on the roster, the hope is that this becomes a position of strength for the Cowboys by season's end. Defensive coordinator Dan Quinn is known to get the most out of his players. 
Philadelphia's roster is not lacking for talent. The Eagles have addressed essentially every problem area on their roster. Reed Blankenship picked up some valuable playing experience last season and Justin Evan has been serviceable. The Eagles do not have a glaring weakness yet.
Although the pictures of the pass catchers could have been placed on a milk carton after Week 1, linebacker is still a more pressing need. Atlanta has added some bodies to that defensive front this offseason but the linebacker group remains a problem. They will continue developing Troy Andersen but will be overly reliant on unproven talent around him. 
Giants: Interior offensive line
New York had a tough day across the board against Dallas. It is difficult to pinpoint one position of need based on how they performed. The wide receiver group was underwhelming but the interior offensive line takes the crown. It really could have been expanded to include the entire offensive line. 
They need to create more pass rush opportunities as well. 
Lions: Cornerback
Detroit was impressive in the Week 1 victory over Kansas City. The group rose to the occasion but the success of the cornerbacks could be directly tied to the struggles of the Chiefs pass catchers. They were credited with three drops, according to TruMedia, and those ended multiple drives.
Green Bay has some interior offensive linemen who have played and played well, but this is an important year for that group. They may need to steer some assets in that direction next year. However, safety is more of a problem for the upcoming season. Darnell Savage has been disappointing and there is little else to feel confident about in that room. 
Carolina drafted its quarterback of the future when Alabama's Bryce Young was announced as the No. 1 overall selection. Wide receivers struggled to create separation. 
After the draft, cornerback remains a position that could be addressed in the short and long term. They added some bodies to the edge rusher and defensive tackle roles but there is no one locked in as a regular contributor beyond returning stars Derrick Brown and edge rusher Brian Burns; except perhaps Shy Tuttle.
Rams: Edge rusher
The interior offensive line was a big need after the offensive tackle positions fell apart around them last season. The Rams drafted TCU interior offensive lineman Steve Avila and traded for Kevin Dotson. They should be much improved. The attention turns to the defensive side of the ball.
Cornerback Jalen Ramsey has been traded. The group played better than expected in the opener. Holes exist everywhere on the roster but the pass rush is the biggest concern. Jonah Williams, Earnest Brown, Byron Young Nick Hampton, Michael Hoecht and Zach VanValkenburg — who among that group has proven that they can heat up the opposing quarterback at this level? Los Angeles needs someone to step up as they rank in the bottom half of the league.
Saints: Defensive tackle
New Orleans drafted Clemson's Bryan Bresee to create a pass rush from the interior, but that is a group that needs to get stronger up the middle. They signed Khalen Saunders and Nathan Shepherd in the offseason but those two have big shoes to fill. The defensive line has set the tone for the NFC South franchise for years and they may lack that edge this season.
Seahawks: Offensive guard
General manager John Schneider has found several long-term contributors over the past two years. Offensive guard is the biggest need for that team. The Seahawks could use a starter and most certainly need accountable depth. 
They need to find more consistent pass-rush options to take some of the pressure off the secondary. Seattle is one of five teams that did not record a sack in Week 1.
Vikings: Defensive tackle
Minnesota has lost two games this season by a combined nine points. They are allowing 166.0 rushing yards per game this season. The Vikings need to become more stout at the point of contact. The cornerback group fared better than expected.