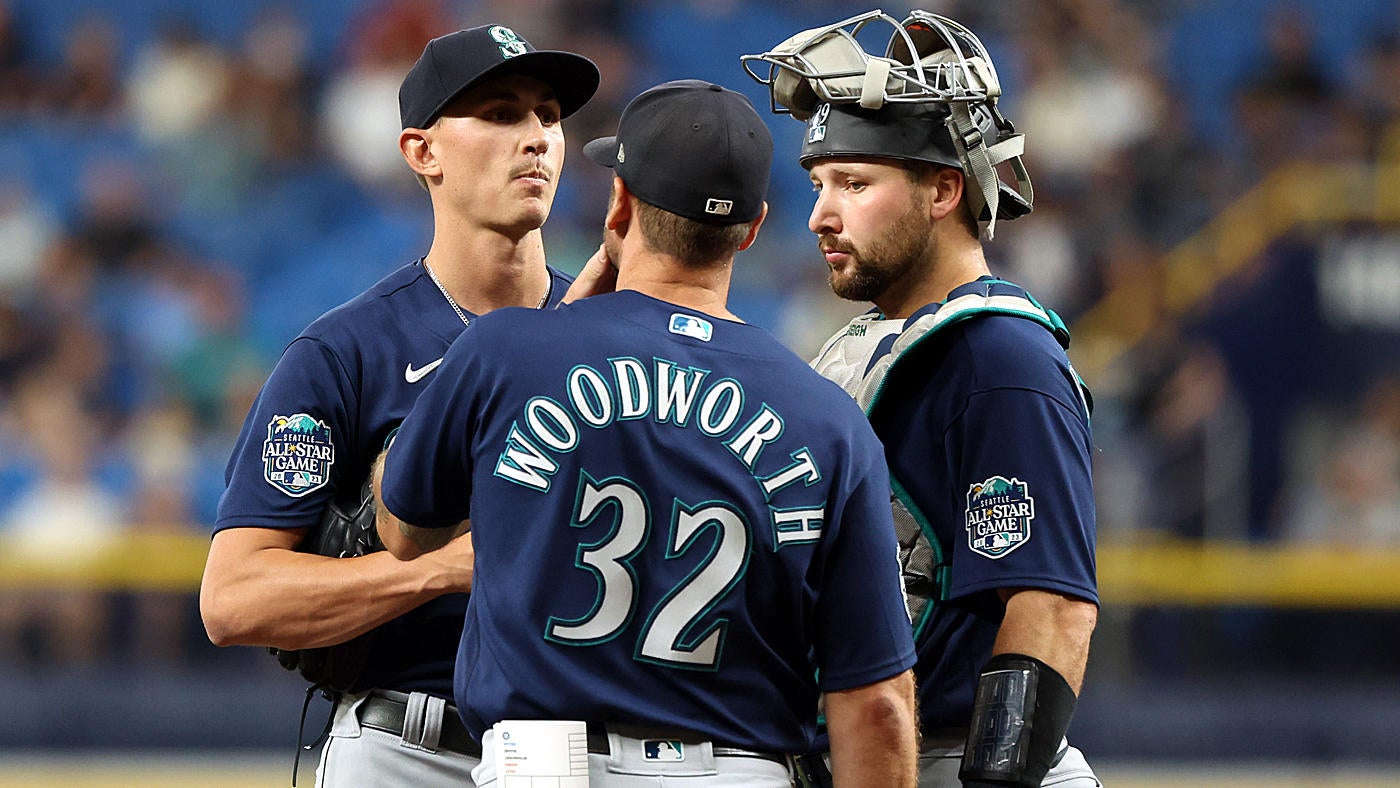 The Mariners lost to the Rays Friday night in Tropicana Field, 7-4, on the strength of a big inning from the home team. Seattle actually had a 4-2 lead going to the seventh inning before Tampa exploded for a four-run seventh. They'd tack on one in the eighth, but the big story here was the fallout in the Mariners' clubhouse from the seventh. 
Mariners All-Star starter George Kirby was apparently unhappy about taking the hill for the seventh inning. To that point, he'd given up two runs in six innings and had thrown 94 pitches. He allowed a game-tying home run on his 102nd pitch of the game. When asked about the homer afterward, Kirby expressed his displeasure. 
"I wish I wasn't out there for the seventh to be honest," Kirby said (via KING 5's Jake García). "I was at 90 pitches and I didn't think I needed to go anymore, but, you know, it is what it is."
"It'll be a conversation soon." 
Presumably the conversation he mentions will take place with manager Scott Servais and/or pitching coach Pete Woodworth. 
Kirby has only thrown 100 pitches in a game five times in his 27 starts now. His season high is 103, so he was only one off that Friday. Keep in mind, Kirby is in his second year in the majors. He worked 130 innings last season as a rookie. Combined with the 26 2/3 innings he threw in the minors, that got him to 156 2/3 on the year. In 2021, he only threw 67 2/3 innings, so it was a big jump. After Friday's tally, Kirby is now up to 165 2/3 innings this season. 
It's not a stretch to increase his workload like that, but there are also several weeks left in the season and Kirby is going to need to be leaned on moving forward as the Mariners look to lock up their second straight playoff appearance and, they hope, their first AL West title since 2001. 
One has to wonder just how frustrated a player needs to be to go public through the media instead of keeping things in the clubhouse and if there are bigger issues at play here. It'll be interesting to see if there's any fallout the rest of the season and even into the offseason. 
As for the Mariners' place in the standings, they didn't lose any ground Friday. Both the Astros and the spiraling Rangers lost as well, so the Astros maintain a half-game lead over the Mariners while the Rangers are three games out. The Mariners occupy the second wild-card spot in the AL.