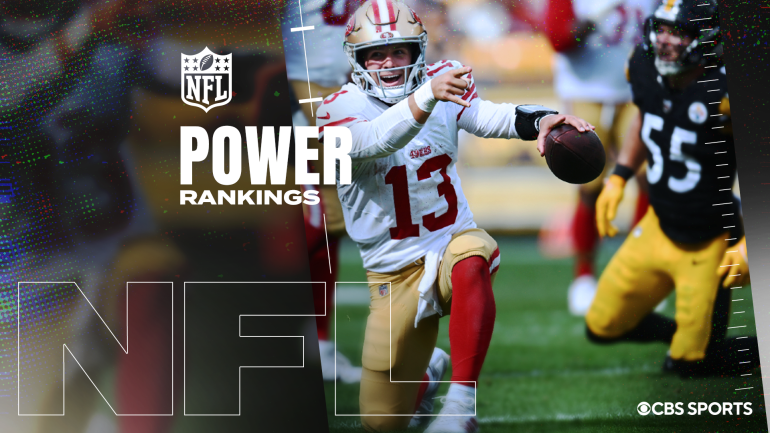 Overreaction Monday is always one of the great things about the opening week of the NFL season.
But let's make something perfectly clear: One week does not make a team — either way. Yet it's inevitable that until the ball is kicked off for a second time for all 32 teams, the overreactions will fly.
For example, the Miami Dolphins will score 600 points. The Dallas Cowboys will set an NFL team sack record. The San Francisco 49ers will go undefeated. The Kansas City Chiefs are ordinary. The Buffalo Bills and Cincinnati Bengals are done, their quarterbacks suddenly ordinary. The Detroit Lions are for real. The Cleveland Browns defense is their best since the 1950s dynasty Browns.
On and on it goes, and it won't stop until Week 2 is over.
Here's the realty: We won't know enough about any of these NFL teams until the first week of October. Until then, it's all just a piece of a puzzle.
It's great if your team got off to a fast start, but don't panic if your team didn't. The Bengals were awful in losing to the Browns, but they will be fine. The Bills will be OK as well. The Seattle Seahawks won't be as bad as they looked in losing to the Los Angeles Rams. One overreaction that might be real is that the New York Jets might be done since Aaron Rodgers is out for the year with a torn Achilles tendon.
With overreactions as a backdrop, the Week 2 Power Rankings are always challenging. The San Francisco 49ers, my pick to win it all, have moved up to the top spot after they blew out the Steelers on the road. The 49ers are the most-complete team in the league, and it showed on Sunday.
The Philadelphia Eagles stay in the second spot after a middling win at New England. The Kansas City Chiefs fall to fifth, but they don't fall that much because they were forced to play without Travis Kelce in the loss to the Lions. That matters. The Lions are 10th. Go ahead and complain.
It's just one week. That's it. Good or bad. So let's stop with the overreactions. We won't really know much of anything until October. 
Biggest Movers
| Rk | Teams |   | Chg | Rcrd |
| --- | --- | --- | --- | --- |
| 1 | 49ers | They were the most-dominant team on opening day. The defense looked like it had 13 guys on the field against the Steelers. The offense showed up too. Brock Purdy is just fine. | 4 | 1-0-0 |
| 2 | Eagles | It wasn't pretty against the Patriots, especially on offense. That will change as they play more, starting Thursday against the Vikings. | — | 1-0-0 |
| 3 | Jaguars | Even on a day when they didn't look great on offense, they scored 31 points. That's the sign of a special unit. They have to be better this week against the Chiefs. | 3 | 1-0-0 |
| 4 | Chiefs | Without Travis Kelce in the lineup, the offense struggled against the Lions. He should be back this week against the Jaguars. The defense played well to open the season and now they get Chris Jones back. | 3 | 0-1-0 |
| 5 | Cowboys | They were dominant in blowing out the Giants Sunday night. The defense, especially up front, was suffocating. The pass rush is elite. | 5 | 1-0-0 |
| 6 | Ravens | The new-look offense wasn't quite as dominant in the first game against the Texans as some expected, but it did some good things. Losing running back J.K. Dobbins with a torn Achilles tendon is a big blow. | 2 | 1-0-0 |
| 7 | Browns | The defense was suffocating against the Bengals, which is a good sign. The offense wasn't great, but it did enough in the elements. | 2 | 1-0-0 |
| 8 | Dolphins | Tua Tagovailoa was special against the Chargers, throwing for 457 yards. The defense had some issues, but they can be worked out and, with that type of offense, it might not matter. | 3 | 1-0-0 |
| 9 | Packers | So much for the idea that this team would fall way off with Jordan Love. He played well in beating the Bears, but the defense also shined. | 5 | 1-0-0 |
| 10 | Lions | Winning at Kansas City is a big-boy moment for this young team. That sends a message to the league that the hype might be real. | 5 | 1-0-0 |
| 11 | Jets | With Aaron Rodgers out for the season with a torn Achilles tendon, will the Jets make a call to a veteran? Matt Ryan still wants to play. | 4 | 1-0-0 |
| 12 | Bills | That was a terrible loss against the Jets. Losing that game was inexcusable after Aaron Rodgers went down. Josh Allen has to stop forcing the ball. | 9 | 0-1-0 |
| 13 | Bengals | What was that against the Browns? Joe Burrow looked lost. So much for the idea that he didn't need the preseason. | 9 | 0-1-0 |
| 14 | Commanders | Sam Howell had some rough moments against the Cardinals, but he did enough to pull out a close victory. That offensive line had some major issues. | 1 | 1-0-0 |
| 15 | Chargers | The defense was gutted in the loss to the Dolphins, especially the pass defense. Where was the pass rush? That unit has to get better. | 3 | 0-1-0 |
| 16 | Saints | Derek Carr looked sharp in his first start for the Saints. The defense played even better in dominating the Titans offense. | 3 | 1-0-0 |
| 17 | Buccaneers | Winning on the road against the Vikings is a good way to start the season. Baker Mayfield did some good things. | 3 | 1-0-0 |
| 18 | Steelers | The opening-day loss to the 49ers was as bad a showing as any team had in Week 1. They looked awful, but it's just one game. | 2 | 0-1-0 |
| 19 | Falcons | They ran the ball and played good defense in beating the Panthers. The dominant showing by the defense was a bit surprising, but now they face a tougher challenge in the Packers. | 9 | 1-0-0 |
| 20 | Rams | Give Sean McVay credit for guiding his young team to an upset road victory at Seattle. The defense played well. | 11 | 1-0-0 |
| 21 | Seahawks | Losing at home to the Rams is not the way to open a season. Geno Smith did not play well, which is a concern. | 4 | 0-1-0 |
| 22 | Giants | They looked terrible in getting blown out by the Cowboys. The offensive line was overmatched all night long, which is a concern. | 4 | 0-1-0 |
| 23 | Titans | Ryan Tannehill had a rough go of of it against the Saints with three picks. That has to be concerning in the new offense going forward. | 1 | 0-1-0 |
| 24 | Vikings | They turned it over three times in the loss to Tampa Bay, which isn't a good way to start the season. Now they head to Philadelphia to play the Eagles on a short week, which is a challenge. | 3 | 0-1-0 |
| 25 | Raiders | It wasn't pretty against Denver, but they found a way to pull it out with a late-game drive. The defense gave up some yards, but only 16 points. | 4 | 1-0-0 |
| 26 | Broncos | Russell Wilson completed a lot of passes, but the ball didn't go down the field enough. That has to change. | 3 | 0-1-0 |
| 27 | Patriots | The defense did some good things against the Eagles, but it took a while for the offense to get going. They did rally from 16-0 down early to make a game of it, which showed some fight. | 3 | 0-1-0 |
| 28 | Panthers | Bryce Young had a rookie showing in his first NFL start, which he lost to the Falcons. That's to be expected, but he has to get better each week. | 3 | 0-1-0 |
| 29 | Colts | Anthony Richardson flashed at times in his first start, but there was too much inconsistency and he held the ball too long. He also got banged up late. | 3 | 0-1-0 |
| 30 | Bears | The offensive showing wasn't good, but the defense was even worse. So much for the idea of this team taking a step forward. | 3 | 0-1-0 |
| 31 | Texans | It's going to be a long season if C.J. Stroud plays like he did against the Ravens. But is anybody expecting this team to do much this year? | 1 | 0-1-0 |
| 32 | Cardinals | They competed against Washington, which is a good sign. They had their chances to win, which might mean the tank talk is a bit premature. | — | 0-1-0 |