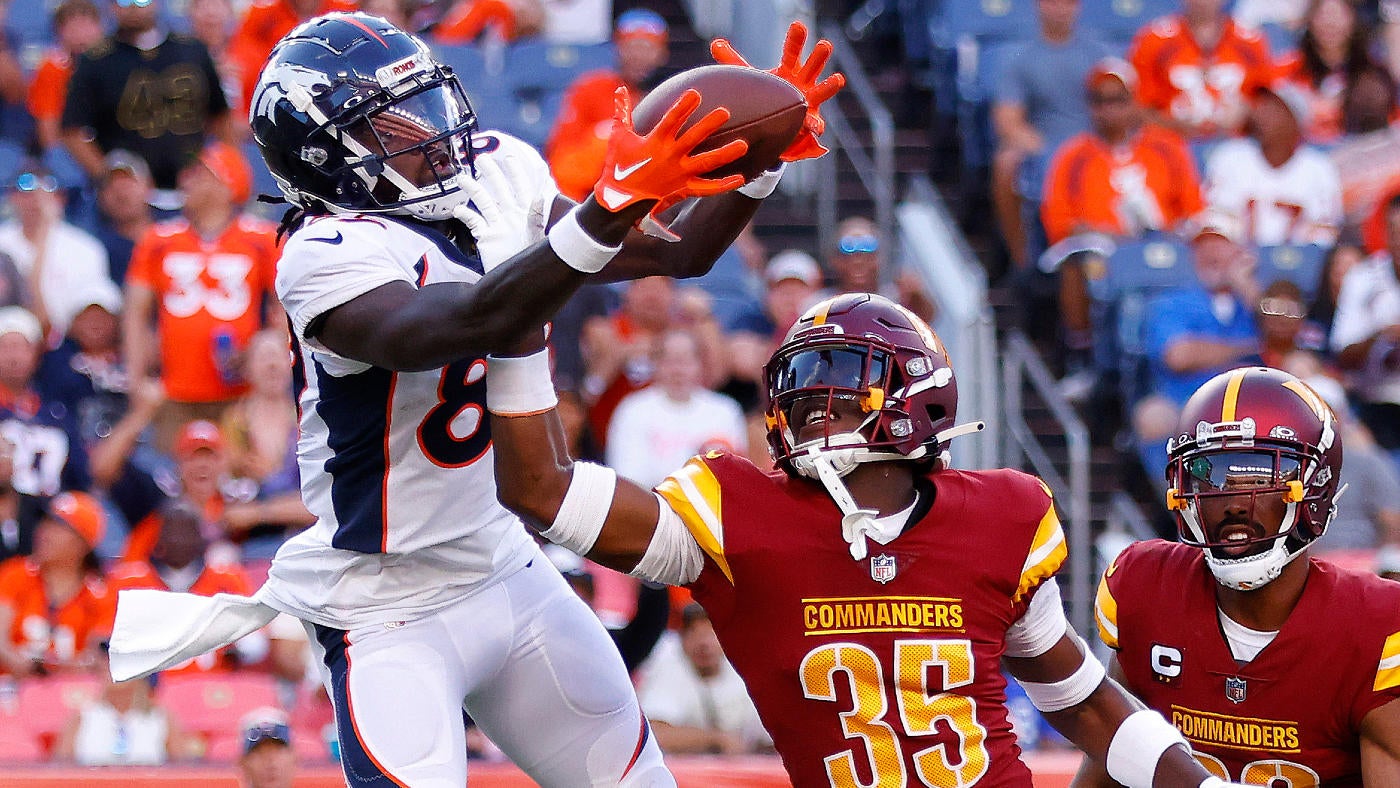 If the NFL handed out an award for the wildest finish of Week 2, that honor would almost certainly go to the Commanders and Broncos with the way things ended on Sunday in Denver. 
With three seconds left in the game, the Broncos were trailing 35-27 with the ball at the 50-yard line. At that point, Denver only had one option: Russell Wilson was going to have to throw a Hail Mary and then everyone in Denver was going to have to pray that someone caught it. 
In what turned out to be one of the wildest plays you'll ever see at the end of a game, the Broncos did catch the Hail Mary. Wilson's pass got tipped THREE times before falling into the hands of Brandon Johnson, who somehow managed to make an improbable catch. 
Although the play sent Broncos' fans into a frenzy, the problem for Denver is that the Hail Mary didn't tie the game. Since the Commanders were leading 35-27, the touchdown only cut the score to 35-33. 
To tie the game, the Broncos also needed to convert a two-pointer, but that didn't happen. On the two-point attempt, Benjamin St-Juste broke up the pass, which was intended for Courtland Sutton. However, the play came with some controversy and that's because St-Juste appeared to interfere with Sutton. 
CBS rules analyst Gene Steratore thought there was enough contact before the ball arrived to justify throwing a pass interference flag. Unfortunately for the Broncos though, there was no flag thrown on the play. 
The loss was even more painful because it came in a game where the Broncos blew a 21-3 lead. 
The pass interference no-call is probably going to feel like bad deja vu for Sean Payton. No one knows more than him about losing on a controversial pass interference no-call, so you can bet he'll have some words with the league office. Payton was the coach of the Saints during the 2018 NFC title game when his team lost to the Rams following a controversial no-call in the fourth quarter. 
The Broncos are now 0-2 on the season with their losses coming by an average of 1.5 points. With the loss, Payton became the first coach since 1933 to lose each of his first two games with a new team by two points or less. 
For a full recap of the Commanders win, you can check out our GameTracker here.