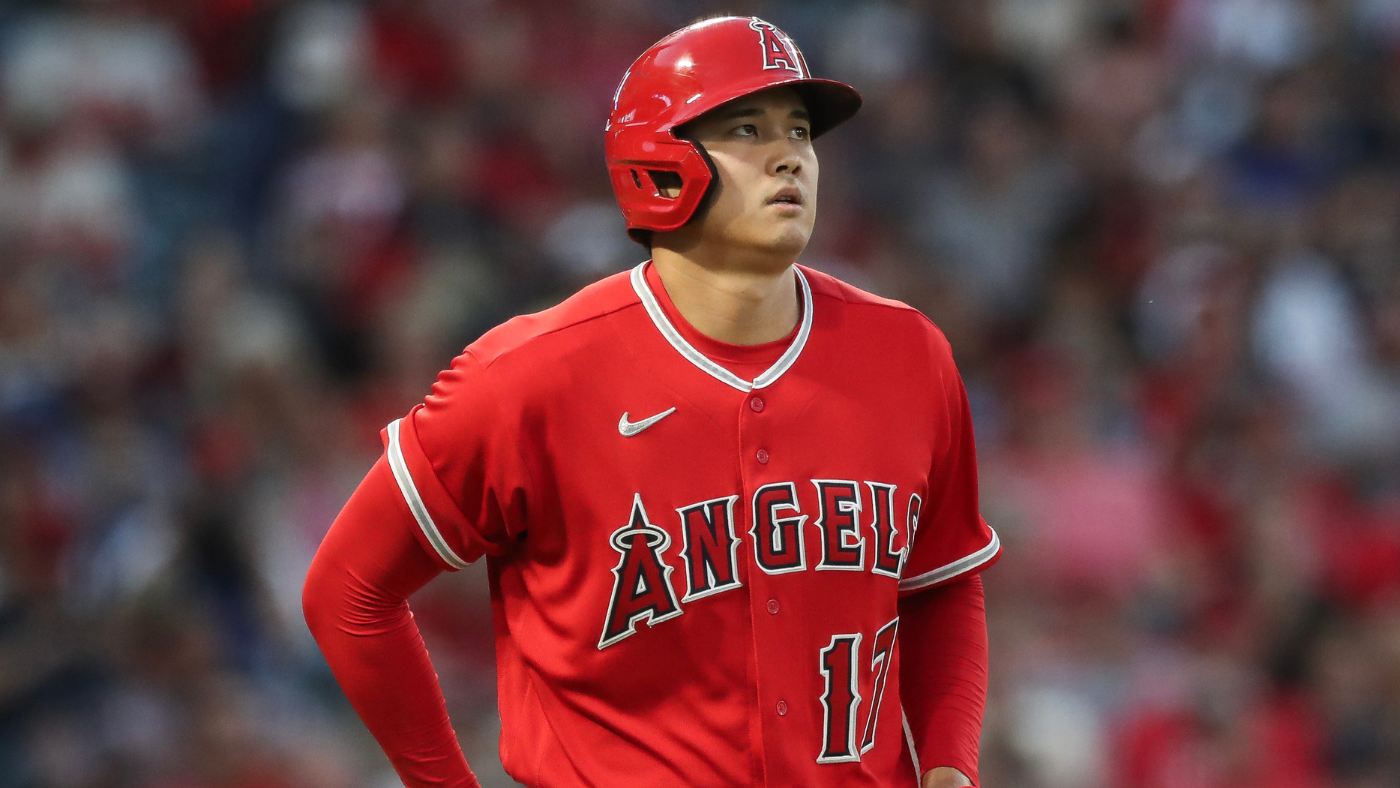 Shohei Ohtani's season is over. The Los Angeles Angels announced Saturday that Ohtani has been placed on the 10-day injured with an oblique injury, and he will not play again this year. Ohtani's locker at Angel Stadium was cleared out and his water bottle was in the trash following the team's loss to the Detroit Tigers on Friday (DET 11, LAA 2). 
GM Perry Minasian will discuss Ohtani's situation later in the day Saturday. Ohtani has not played since Sept. 3 because of the oblique injury. The Angels had continued to list him as day-to-day since he initially hurt his oblique taking batting practice on Sept. 4, and in recent days he had gone through pregame workouts but was unable to play in the actual game.
"He's always wanting to play," Angels manager Phil Nevin told MLB.com prior to Friday's game. "He's just going through his stuff."
Ohtani also has a torn ligament in his right (pitching) elbow and agent Nez Balelo recently said it is "inevitable" the two-way superstar will have some kind of procedure on the elbow. Tommy John surgery is the usual treatment for torn elbow ligaments but not always. Alternative procedures are available for certain tears. Now that his season is over, it stands to reason Ohtani will have surgery soon.
The news Ohtani's locker is cleared out came a few hours after third baseman Anthony Rendon confirmed he has a fractured tibia, and said he doesn't know why the team hid the diagnosis. They have called it a bone bruise. Rendon has not played since July 4. The Angels tend to be misleading with injury issues and that's putting it kindly.
The injured list stint makes it likely Ohtani has played his final game with the Angels. He will be a free agent this winter and has said he wants to play with a contender, something the Angels are not. Even with the elbow injury and the "inevitable" surgery, Ohtani will be a hot commodity and could sign a deal in the neighborhood of $500 million. The sooner he has surgery, the sooner he can return to the field, first as a hitter and then as a pitcher later on.
Ohtani's last appearance came Labor Day weekend in Oakland, where he went 0 for 3 with two walks.
Ohtani, 29, is set to finish his season with a .304/.412/.654 batting line and an AL-leading 44 home runs as a hitter. He threw 132 innings with a 3.14 ERA and 167 strikeouts as a pitcher. Ohtani leads all players with 10.0 WAR and the case can be made his 2021-23 seasons are the greatest three-year run in baseball history. He remains the favorite to win the 2023 AL MVP award, which would be the second of his career.
The Angels are 68-80 and 13.5 games behind a wild-card spot with 14 games to play. They could be eliminated from postseason contention as soon as Saturday. The Angels have not been to the postseason since 2014 and have never had a winning record with Ohtani.